Custom Softballs for schools, teams, softball camps, promotions and corporate giveaways. The minimum order is 50 softballs. Pricing includes your one-color printed logo. We offer all styles of Rawlings softballs. If you provide a Rawlings item number, we can provide a quote.
ChamPro Softball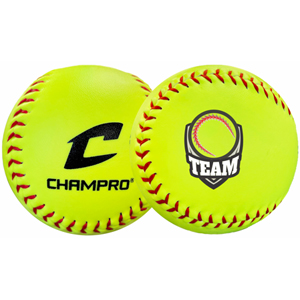 ChamPro Optic Yellow Softball
Item number: CH-SBBA

Slow pitch synthetic leather softball with solid polyurethane core. Ideal for youth leagues, schools and softball practice. The minimum order is 50 pieces.
Synthetic Leather Softball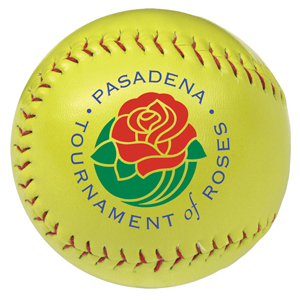 Promotional Softball for Display
Item number: SBBA

This Optic Yellow Synthetic Leather Softball has a solid cork core with the look and feel of an official softball. For display purposes. The minimum order is 50 pieces.